West Jordan
Junk Removal
Junk Movers helps businss owners and residents in West Jordan get rid of unwanted junk!
Full-Service Junk Removal in
West Jordan
West Jordan junk removal is simple when you pick the pros at Junk Movers! Here's how the process works:
Show us what needs to go and we'll give you a firm quote.
You give us the thumbs up and we'll get right to work!
We take items from anywhere in your home or business.
Once we've got it all in the truck, we'll haul it all away!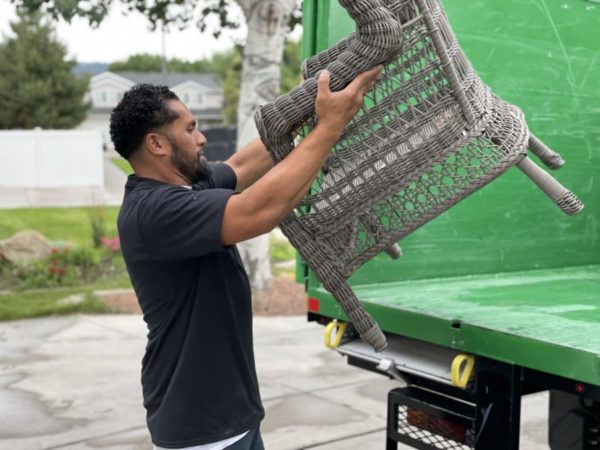 What We Take
Junk Movers can take almost anything!
We also offer other services such as residential cleanouts, commercial cleanouts, and light demolition.
Eco-Friendly
Our number one goal for junk removal in West Jordan is to make it easy for you to clear out the clutter. The fact that we can do this in an eco-friendly way is just a bonus!
Donations. Items in usable condition are most often donated to a local charity.
Recycling. Certain scraps, materials, and appliances must be recycled. We'll take care of that.
Disposal. After we've reduced as much as possible, we safely dispose of what remains.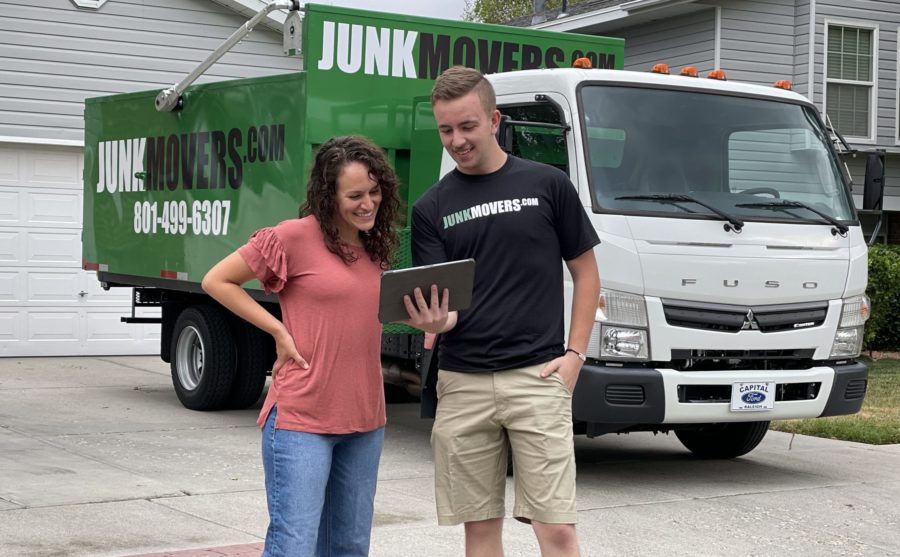 Transparent Pricing
So, how much does junk removal in West Jordan, UT cost? You'll be pleasantly surprised because Junk Movers keeps things honest, upfront, and affordable for the Salt Lake City areas we serve!
Quotes. We'll provide you with a customized quote for the services you need.
Everything Included. That quote covers all labor, hauling, and disposal.
No extra fees. We don't have to pay franchise fees. That means you don't either!
Simple Pay. Settle up the final bill with cash, check, card, Venmo, or Apple Pay.
Book Now
Are you ready to get rid of junk in West Jordan? Then let's do this!
Book Online Anytime. Use our easy Book Now tool to grab an appointment window when it's most convenient for you!
Talk to a Pro. Of course, you can always call (801) 499-6307 and we'll be glad to get your junk removal on the books.
Salt Lake City Locals Serving
West Jordan
Local. Our office is located in Salt Lake City. We serve our neighbors in West Jordan and the surrounding areas.
Fast. In many cases, we can get to you today or tomorrow! There's no need to wait around for the other guys!
Experienced. We've got experience hauling all types of junk and we're ready to put that to use for you!
Responsible. Of course we want to help you get rid of junk, but we promise to do it responsibly.
Junk Movers is removing your junk with authority! Book online or call us to get started!