Taylorsville Junk Removal
Junk removal in Taylorsville, UT can be stress-free when you call the Junk Movers!
Junk Movers
Taylorsville Junk Removal
If you need junk removal in Taylorsville, UT, just call Junk Movers! We're the local, Salt Lake City-based team of pros offering fast junk removal when you need it.
We do all jobs, big and small. Instead of just dumping your junk in a landfill, we donate and recycle as much as possible. Your junk can get a second chance with Junk Movers.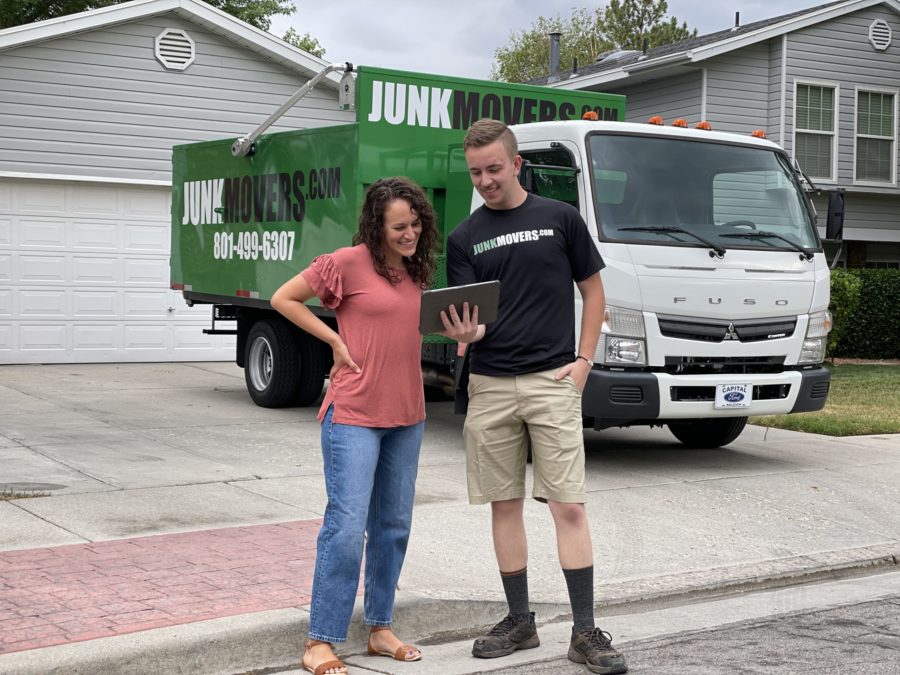 Honest Pricing
We're locally-owned, not a franchise. That means we control our prices!
Upfront Quotes. Know what you're paying for ahead of time with our custom quotes.
Volume-Based. We charge by how much space your junk takes up in our truck.
Inclusive. Your quote includes all labor and disposal fees. You'll never be surprised by the bill!
Eco-Friendly
We want to keep Taylorsville beautiful and junk-free.
Donate. When you need to get rid of stuff that isn't really "junk", we'll donate those usable goods to local charities.
Recycle. We also take recyclables! From metal to lumber and more, we make sure recyclables are processed correctly.
Dispose. Unfortunately, some junk can't be saved. We always closely follow local laws and regulation for disposal.
Junk Removal Services in Taylorsville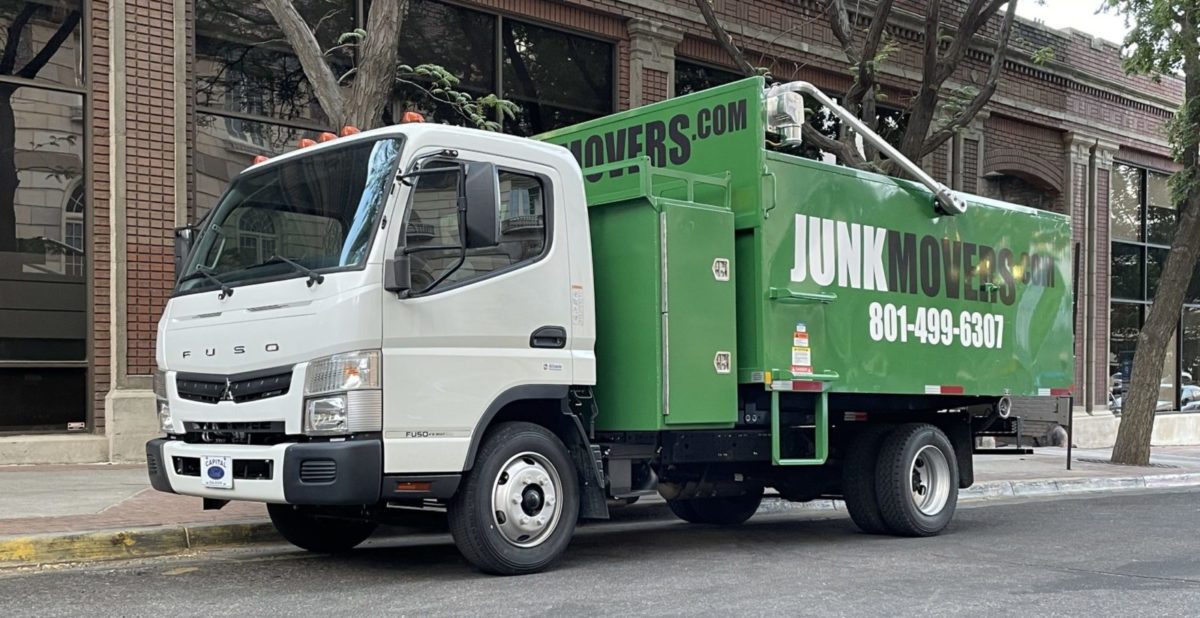 ITEMS WE TAKE
Mattresses
BBQ Grills
Wet Paint
Electronics and TVs
Oil
Vehicle Fluids
Dining Room Furniture
Toys and Clothing
Exercise Equipment Book Now
Scheduling junk hauling in Taylorsville is easy! call to make an appointment with a junk removal expert. Custom Quotes
We'll give you a custom quote at no cost before getting right to work. Our team is always prepared for anything! Eco-Friendly Disposal
After we load and sweep up, we'll haul your junk away for proper disposal. Your junk doesn't go to waste with Junk Movers!
REVIEWS
Wow, Junk Movers are phenomenal! It took them less than a half hour to load up the items from my garage and yard that I wanted gone. Friendly and courteous team, and I definitely would recommend using this service!

Drew and his crew did an EXCELLENT job of hauling away commercial construction debris. They were on time, communicative and the quality was outstanding.

1800gotjunk didn't show up so I called these guys at the last minute. He showed up within an hour to give me an estimate and they did the work the next day. Absolutely phenomenal! I was so impressed with them! They were professional, courteous, fast, efficient and strong! They arrange everything in the trailer so tight that you definitely get your moneys worth. And they were not that expensive. They cleaned out my garage, back porch and basement in under 3 hours! Incredible! I will be recommending them to everyone I know.

Drew called me to give me a quote and was very kind. They arrived an hour sooner than expected, which is a positive in my book, and gave me a very reasonable quote. They cleared everything I needed away with a smile and were nothing but professional and courteous. It wasn't until AFTER that I read the reviews online and am wondering how these guys got anything less than 5 stars. I will recommend Drew and his crew to anyone and will use them again if I need them.

Responded right away to give an estimate. Came when arranged, friendly and professional. Also, very helpful, they moved a chair down the stairs to help my mom. Definitely will call next time we need things removed.

This company was so great to work with! They don't just remove junk, they are movers too. I bought a new house and they moved everything for me in only 5 hours (in the rain, with no complaints, and above and beyond mentality. Definitely recommend. I checked several mover companies, and Utah Junk Movers are very very competitive.

Excellent service. These guys really seem to enjoy helping people out and took extra measures to ensure we were taken care of. We'll absolutely call this company again when we need something cleaned out quickly and without any stress.

We just had our service done today after calling only yesterday to schedule a service time. They were on time and very fast getting everything into the trailer. We had a couple of large trees fall down several months ago so there were huge piles of branches that needed to be gone. They were professional and gave us a firm quote before starting the job, and it was a reasonable price for them taking away the headache of moving it all ourselves. I don't normally spend money for convenience, but this was a huge relief to us. I would definitely recommend this company!
Serving The Valley
If you need junk removal outside of Taylorsville, we also serve these locations:
BOOK NOW