Old Sofa Removal
Schedule a couch removal appointment with us and save yourself the trouble of hauling it alone. We're here to help!
Full-Service
Sofa Removal
Being stuck with an ugly sofa is the worst. Sometimes, the only reason you haven't gotten rid of it yet is because you don't have the time to haul it out for yourself. Sounds like you need to get in touch with Junk Movers! Our old sofa removal services give you an easy way to ditch an unwanted couch FAST.
Remove Old Sofa or Couch Fast
We strive to offer you prompt, professional service, leaving you as yet another satisfied customer. Here's how:
Full-service. We do all the hauling because we know carrying around couches is hard work.
Punctual. Our sofa hauling crew shows up right on time during your appointment's 2-hour arrival window.
Dependable. Point us to the sofa, and we'll haul it away, even if that means going down some stairs.
No damages. As industry professionals, count on us to haul your sofa without scraping the walls or floors.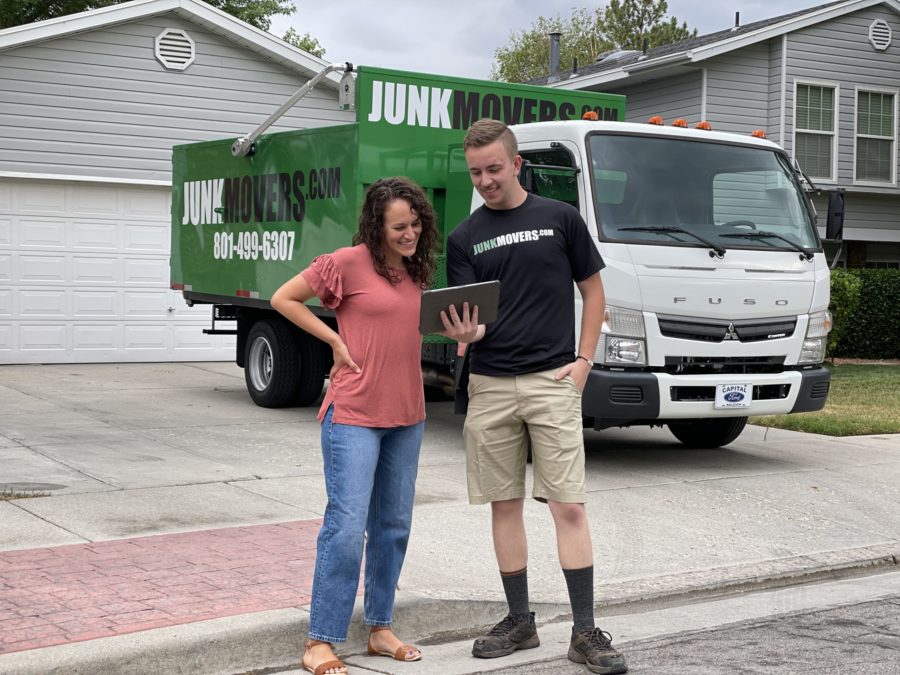 The Cost to Remove Sofa
Did you know you can get rid of your sofa for a fair, upfront price?
As a local business, we can offer you great deals on old sofa removal you'd never find with the franchises.
Just show us to the couch, then accept our upfront service quote to get your appointment started.
Never be left guessing what the final price will be! We never charge hidden fees to our customers.
Accepted payment options include cash, checks, cards, Venmo, and Apple Pay.
Sofas
Sofas and couches are the main targets of our sofa removal services. You just show them to us, and we'll take care of them fast. We can even take multiple sofas off your hands in one trip.
Recliners
When the footrest stops working on your old recliner, you know it's not worth keeping around. Instead, give us a call, and our junk removal experts will come and remove the recliner in a flash.
Sectionals
Enormous sectionals that you'd rather not keep around are no problem for us. We'll collect them, and if they're in good or fair condition, we'll donate them to a local charity drop-off.
Futons
Futons are handy, assuming they still fold easily. Has your futon become broken? Or are you simply upgrading to something bigger and better? In either case, call us up.
Rocking Chairs
A homey, cozy rocking chair that doesn't rock anymore can become more of a nuisance than anything else. We'll swing by and pick it up for you, and you can go shopping for a new one.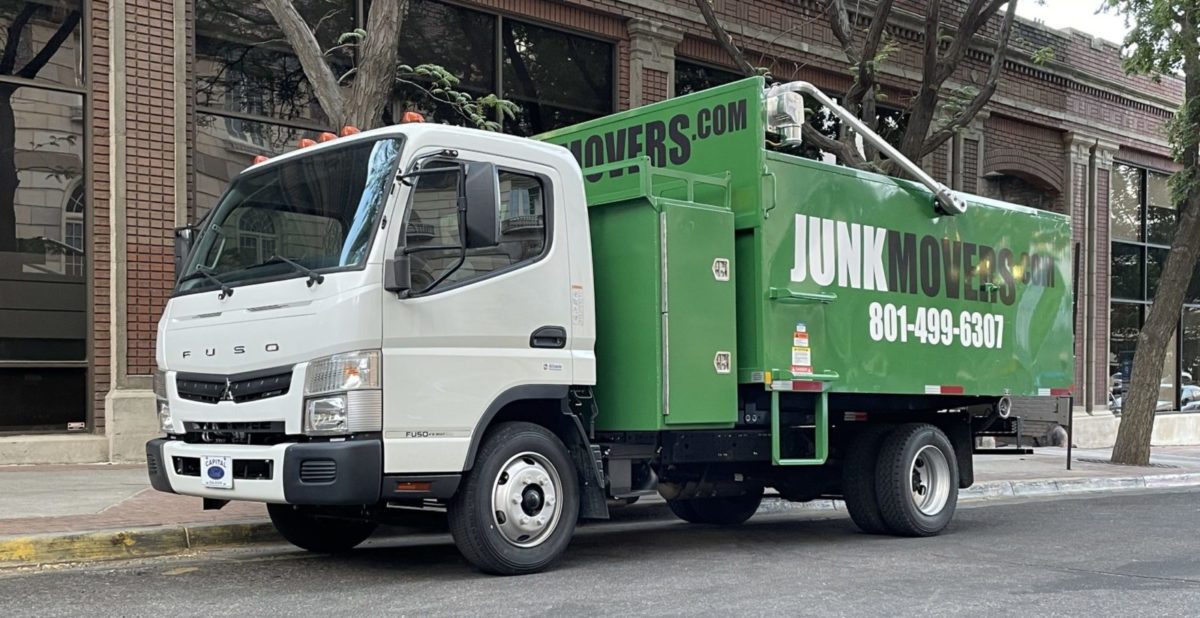 More Furniture We Take
Mattresses
Bedframes
Chairs
Wardrobes
Dressers
Armoires
Our Old Sofa Removal Process Claim an Appointment
Get your preferred appointment window by contacting us today! You can either book online or give us a phone call at 801-499-6307. Show Us the Sofa
On your appointment day, we'll roll up with a big empty truck that's ready to become your sofa's new home. Just show us the couch, and we'll spring into action. Accept Our Quote
Finally, accept our upfront service quote, and we will get started on hauling your sofa away. We think you'll be glad to see it go.
REVIEWS
Wow, Junk Movers are phenomenal! It took them less than a half hour to load up the items from my garage and yard that I wanted gone. Friendly and courteous team, and I definitely would recommend using this service!

Drew and his crew did an EXCELLENT job of hauling away commercial construction debris. They were on time, communicative and the quality was outstanding.

1800gotjunk didn't show up so I called these guys at the last minute. He showed up within an hour to give me an estimate and they did the work the next day. Absolutely phenomenal! I was so impressed with them! They were professional, courteous, fast, efficient and strong! They arrange everything in the trailer so tight that you definitely get your moneys worth. And they were not that expensive. They cleaned out my garage, back porch and basement in under 3 hours! Incredible! I will be recommending them to everyone I know.

Drew called me to give me a quote and was very kind. They arrived an hour sooner than expected, which is a positive in my book, and gave me a very reasonable quote. They cleared everything I needed away with a smile and were nothing but professional and courteous. It wasn't until AFTER that I read the reviews online and am wondering how these guys got anything less than 5 stars. I will recommend Drew and his crew to anyone and will use them again if I need them.

Responded right away to give an estimate. Came when arranged, friendly and professional. Also, very helpful, they moved a chair down the stairs to help my mom. Definitely will call next time we need things removed.

This company was so great to work with! They don't just remove junk, they are movers too. I bought a new house and they moved everything for me in only 5 hours (in the rain, with no complaints, and above and beyond mentality. Definitely recommend. I checked several mover companies, and Utah Junk Movers are very very competitive.

Excellent service. These guys really seem to enjoy helping people out and took extra measures to ensure we were taken care of. We'll absolutely call this company again when we need something cleaned out quickly and without any stress.

We just had our service done today after calling only yesterday to schedule a service time. They were on time and very fast getting everything into the trailer. We had a couple of large trees fall down several months ago so there were huge piles of branches that needed to be gone. They were professional and gave us a firm quote before starting the job, and it was a reasonable price for them taking away the headache of moving it all ourselves. I don't normally spend money for convenience, but this was a huge relief to us. I would definitely recommend this company!