Hoarder Clean Out

Services

Junk Movers is your helping hand for hoarder clean outs!
JUNK MOVERS
HOARDER CLEAN OUT SERVICES
Searching for companies that clean out hoarder homes, but tired of dealing with "big box" businesses that charge double for half-hearted efforts? Then say hello to Junk Movers, your local junk removal business.
It's not always easy reaching out for help regarding a hoarding situation. Fear not, because the Junk Movers team is respectful and understanding, regardless of your circumstances.
Junk Movers, the Local Experts
Cleaning up hoarder junk isn't always comfortable, especially for the hoarder in question. That's why Junk Movers takes extra caution to lower the tension of the situation through courteous service and responsible work.
Here's how…
To a hoarder, junk can have sentimental value, which is why we avoid tossing it around haphazardly.
Instead, we pick up and set down junk gently as we take it to our truck for collection.
Additionally, our friendly faces and positive attitudes makes hoarder junk removal much less tense.
Ideally, the appointment will be a good experience for everyone involved, and a fresh clean start for the house, too.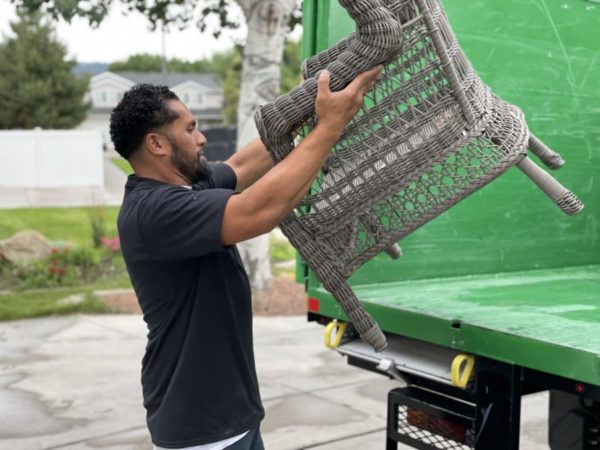 Items We Take
As it so happens, hoarded junk can come in many different forms. Don't sweat it: at Junk Movers, we take it all.
If you've got junk, we can haul it!
General junk, trash, and clutter
Electronics and e-waste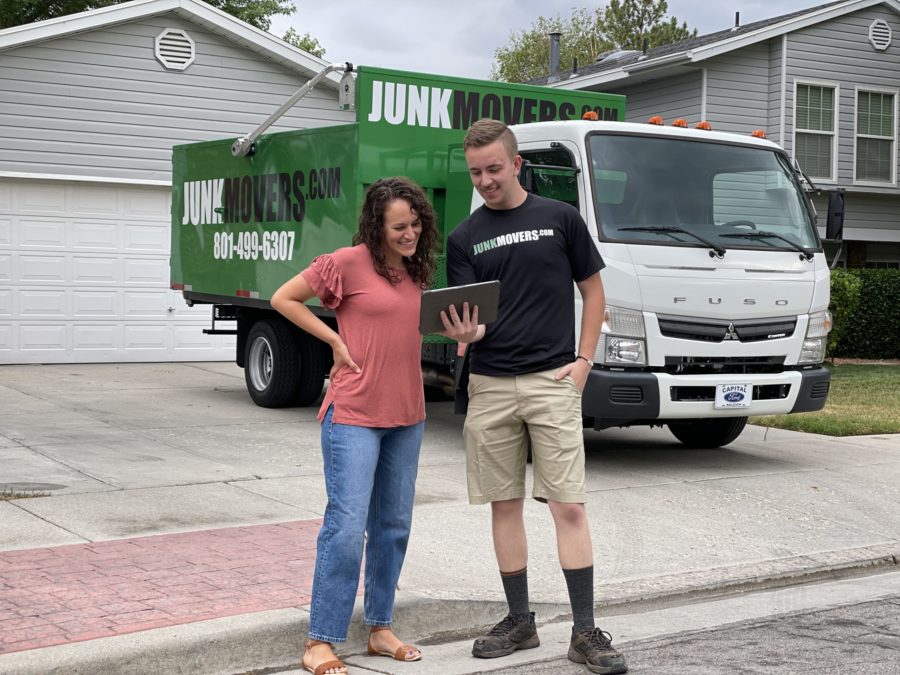 Hoarder Clean Outs Pricing
The cost of cleaning out a hoarder's house doesn't have to be some ridiculous amount of money. Our franchise competitors might convince you otherwise, but at Junk Movers, we do things differently.
We'll cut you a deal!
Volume-based rates. Our services are priced according to the amount of junk hauled away.
Upfront and all-inclusive. Our quotes make it clear what you're paying from the start.
No hidden fees. Plus, once you've agreed to our quote, the price is final, so don't worry about upcharges.
Book Today
Claim an Appointment Now!
We offer same-day and next-day availability, so act now and get on our schedule!
You can click Book Now to schedule online in just a couple of clicks.
Or, call us at (801) 499-6307 to talk to an employee at our Salt Lake City offices instead.
THE CLEAN OUT PROS
Junk Movers knows how to handle full-service clean outs! From estates and foreclosures to attics and basements, we've tidied up properties from top to bottom more times than we can count. In other words, we're plenty experienced!
Hoarding can make life tough. Your house becomes cramped, a potential health risk, and an unwelcome place for guests. Let's turn that around together and make your home nice and neat for a brighter tomorrow.