Hot Tub

Removal

Got a hot tub you don't want anymore? Junk Movers has the hot tub removal skills you need!
JUNK MOVERS DOES
HOT TUB REMOVAL
Looking for hot tub removal companies near you? Then look no further than your locally owned and operated junk removal business, Junk Movers! We believe that there is no alternative to excellence, which is why you'll get a better team and better services for a better price with us. Count on us to do your hot tub removal the right way!
Ditch Your Hot Tub!
Hot tub removal and hot tub debris removal gets done right by Junk Movers. We disconnect your hot tub from power and plumbing, drain it and then haul it away for a fair and affordable price.
We Can Help You Remove: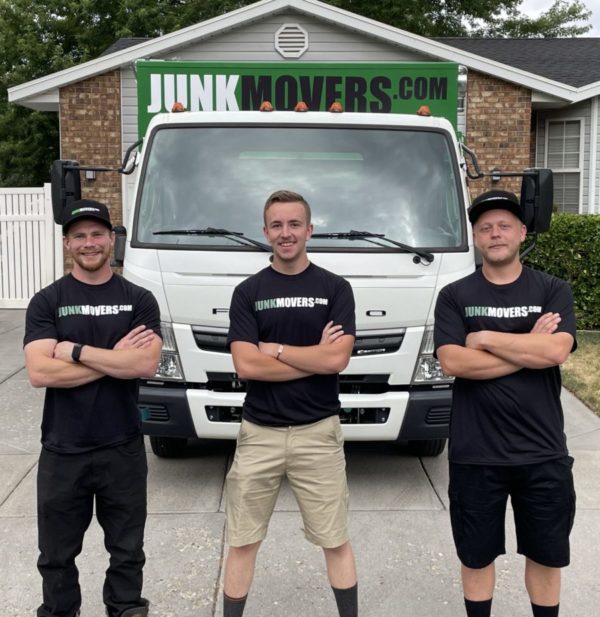 Our Full-Service Team
Removing a hot tub can be strenuous work, especially if you don't know how to do it. That's why our team is there: so you don't have to do this sort of backbreaking labor on your own. Count on us to carry out every step of the process. You just sit back and enjoy the show.
Our team arrives on time after giving you a convenient courtesy call.
Once we show up, show us the hot tub you want gone and we prepare a quote for you.
Accept this quote, and our team will start the hot tub removal process.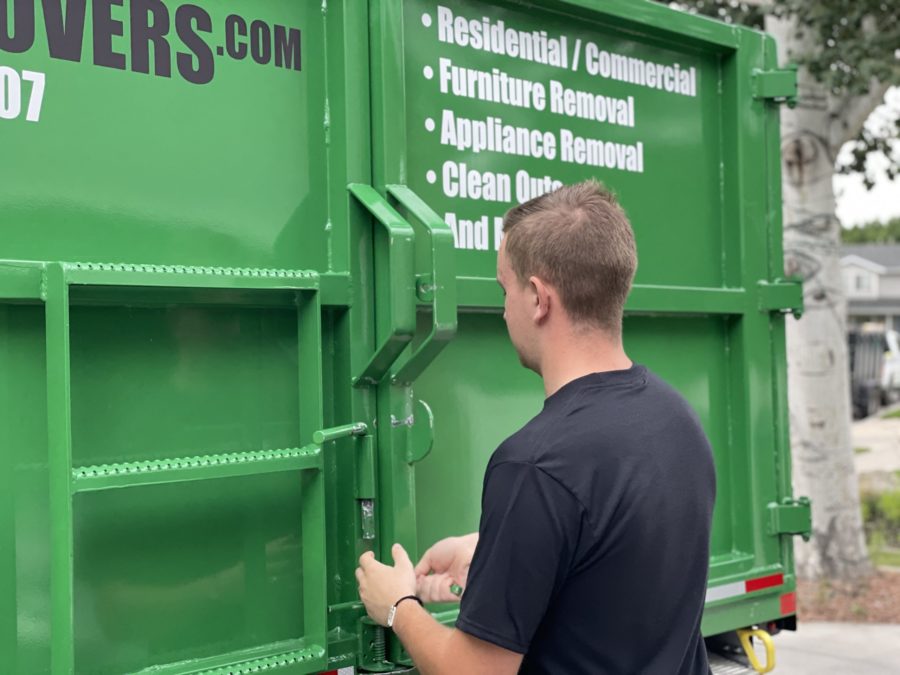 Cost of Hot Tub Removal
Your hot tub removal price should be affordable and most importantly, fair. That's why Junk Movers doesn't stoop to the level of our franchise competitors and charge you hidden fees. Instead, we give you an upfront quote and once you agree to it, we stick to that price. No upcharges, no tricks. That's a promise.
How Our Quotes Work
Once you agree to our quote, that's the price you'll pay at the end of the appointment.
We use volume-based pricing, so the size of your hot tub determines what you pay.
You can pay with cash, card, check, or by using Venmo and Apple Pay.
Schedule a Hot Tub Haul Away
Schedule hot tub pickup and disposal the fast way with Junk Movers! Whether you call us at our main office or book your appointment online, you're just a few steps away from getting the appointment you need.
Call Now
Call us at

(801) 499-6307.

 A Junk Movers employee will be glad to help you.
Request a cost estimate at absolutely no charge to you. Get a feel for our prices.
Then, choose a time and a date for your appointment. It's that simple!
Book Online
Book now on our website to skip the phone call. Just click and schedule!
Choose a time and date, fill out your details and we'll get back to you soon.
THE LOCAL PROS IN THE VALLEY
Junk Movers operates in Salt Lake City and works hard to provide the region with junk removal services that come at a great price. Stop overpaying for junk removal, ditch the franchises and choose local!
Our team isn't just good at junk removal; they're happy to meet new clients, too. You'll love our crew as they work hard for you and treat you like a neighbor. So don't wait to get rid of that old, rickety hot tub. We're here to help as soon as today or tomorrow!