Layton Junk Removal
Don't stress yourself out over clutter… call on Junk Movers and schedule junk removal in Layton instead!
Junk Movers Serves
Layton
Day-to-day life is so exhausting already. Having to come home to a pile of junk, or dealing with clutter at the office, doesn't make things any easier. You don't have to settle for this, so call Junk Movers and schedule junk removal in Layton today!
Contact us today to book same-day or next-day service.
We'll be there on time, in uniform, ready to work.
It won't be long before all the junk is in our truck!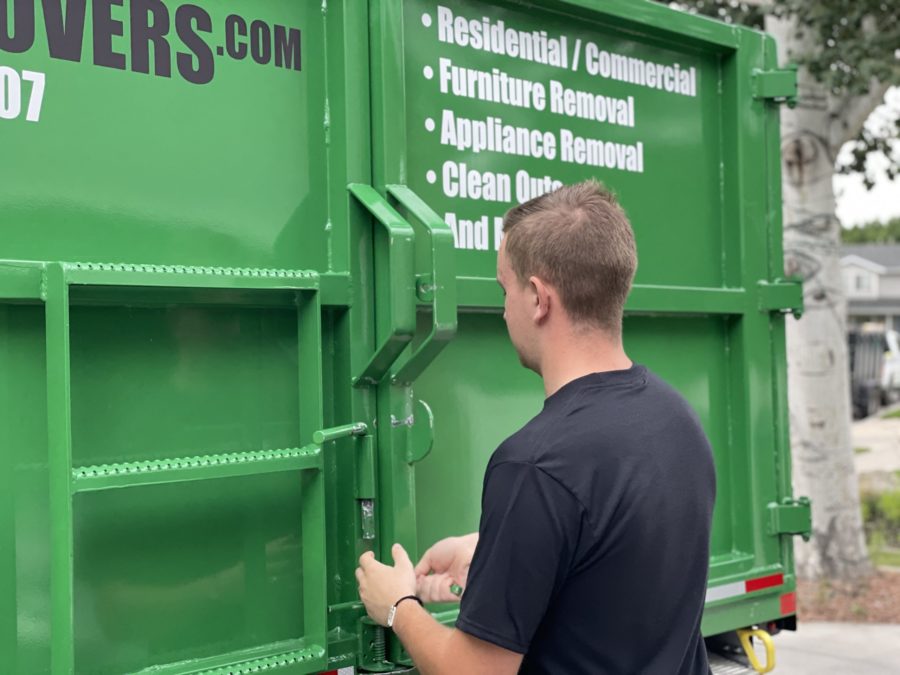 Serving Layton with Professionalism
Our team comes to you, hauls away your unwanted junk, and loads it up into our truck. What makes us different than the franchises? Simple: because of the many ways we go the extra mile to ensure your satisfaction.
Full-service. We handle every aspect of the work so you can take a break.
Punctual. We're always on time, and we get the work done fast, too.
Professional. Our crew shows up in uniform because we take good appearances seriously!
Reliable. We're strong and dependable. Not even the biggest jobs make us falter.
Our Layton Junk Removal Services
There's so many ways we can help you in Layton, UT and in other service areas, too!
Junk hauling. This makes up the majority of what we do. When you've got some clutter you want to get rid of, such as furniture, appliances, or yard waste, we show up and haul it away for you.
Cleanouts in Layton. In the case of a foreclosure, an eviction, or a move, you might need an entire home cleaned out. In that case, we're exactly who you need.
Demolition in Layton. Is it time to say farewell to an old playset, fence, shed, or another structure? Then call on us for fully licensed demolition services you can trust.
If you want to learn more, then see all of our services!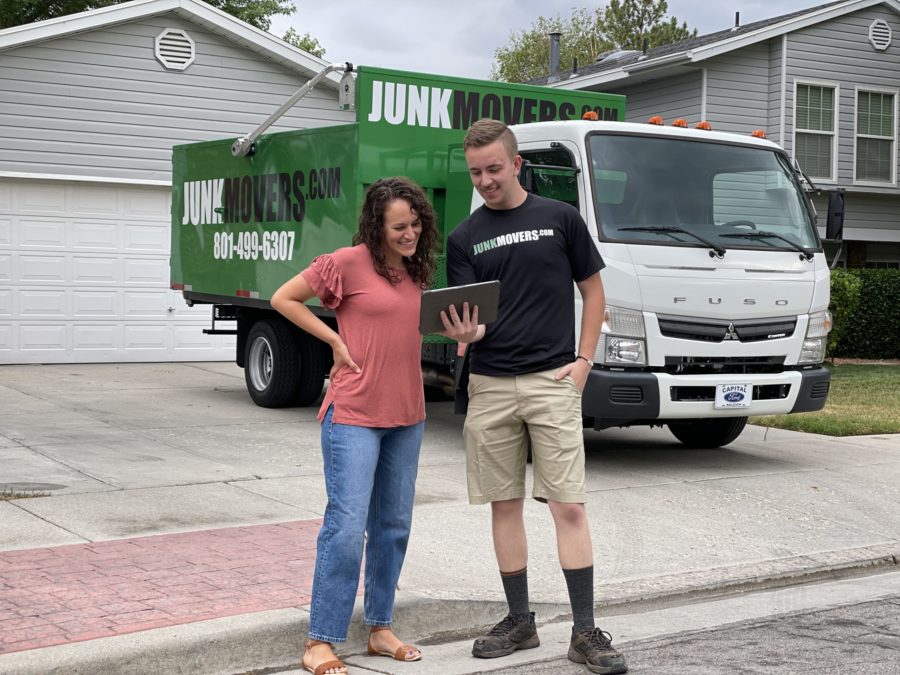 Cost of Layton Junk Removal
Because we're a locally owned business, you can get savings through us that you wouldn't find at a franchise. We think our neighbors deserve the quality services they need at a good price, so choose Junk Movers and give your wallet a break!
Upfront prices. Firstly, we see how much work you need us to do, then serve you a firm quote. Typically, our services are priced according to volume, so the price scales based on the size of the job.
No hidden fees. This is a big one: we include all charges in the initial quote instead of unpleasantly surprising you with them later. So, the price we tell you reflects the real price!
Payment options. We accept cash, checks, and cards. Want to make a contactless payment? We also accept Venmo and Apple Pay.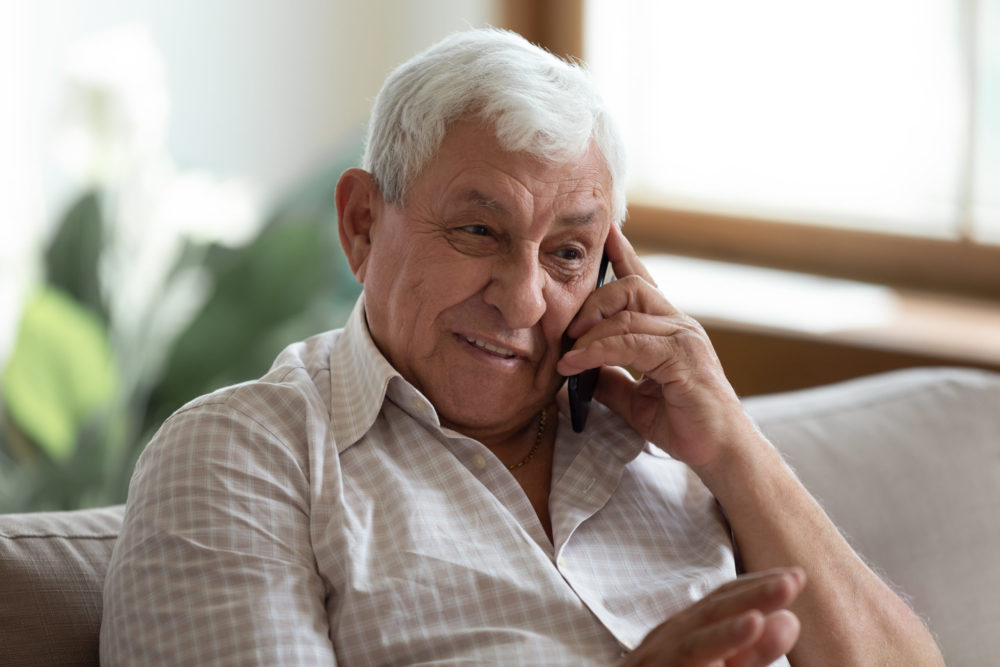 Book Layton Junk Removal
We've made scheduling an appointment an easy, streamlined process, so why wait to book now?
Book online to claim your appointment window right here on our website. Just fill out our short contact form, then click submit to get on our schedule fast.
If you need to speak to a pro, then dial (801) 499-6307 to connect with a live rep who can help you out. Our team members are pleasant and easy to talk to!
However you reach out to us, don't forget to consider our same-day and next-day availability, because when you need fast service, we're there to provide it!
DURING YOUR
LAYTON JUNK REMOVAL APPOINTMENT
If you're curious about how your appointment will go, then read the below steps!
Firstly, we'll drive your way, but not before you giving you a courtesy call as a heads-up.
Once we've arrived, we'll take a bit to introduce ourselves, then go size up the job.
After careful consideration, we'll prepare a firm quote, then await your approval.
Upon your approval, we don't waste any time getting straight to work. Watch us haul!
Lastly, after finishing our work, we'll sweep up, process your payment, and roll out.